Post(s) tagged with "Internet"
The Internet Is the Greatest Legal Facilitator of Inequality in Human History
Bill Davidow, theatlantic.com

It doesn't have to be.

In the 1990s, the ven­ture cap­i­tal­ist John Doerr famous­ly pre­dict­ed that the Inter­net would lead to the "the largest legal cre­ation of wealth in the his­to­ry of the planet." Indeed, the Inter­net has cre­at­ed a…
This is a really interesting angle considering how the resistance to as well as regulation and transformation of Internet will develop in the future.
Perspective. 
Important aspect not to forget. When it comes to mobile phones the numbers are a bit different though…
Source: techrepublic.com
What if the poetic has left the poem in the same way that Elvis has left the building? Long after the limo pulled away, the audience was still in the arena screaming for more, but poetry escaped out the backdoor and onto the Internet, where it is taking on new forms that look nothing like poetry.
-
Kenneth Goldsmith writes about how the Internet has altered poetry: http://nyr.kr/17fE236 (via newyorker)
I think this is a beautiful and poetic way of saying something profound. So beautiful that I will steal the form and transplant it to another context where I believe a similar relation exists.
What if the real value creation in society has left the traditional companies in the same way that Elvis has left the building? Long after the limo pulled away, the audience was still in the arena screaming for more, but real value creation escaped out the backdoor and down the digital highway, where it is taking on new forms that look nothing like that kind of value creation we used to know.
With 40% of the world on social networks here's what happens every 24 hours:

Over 350 million photos are uploaded to Facebook
More than 2 billion search queries are performed on Twitter
172,800 new users signed up to LinkedIn
432,000 Vine videos are shared on Twitter
One billion Likes are generated on Instagram
210 billion emails are sent and received – and 80 percent of them are spam.

(via What Happens In Social Media Every 24 Hours? The Numbers Will Blow Your Mind [INFOGRAPHIC] - AllTwitter)
Source: mediabistro.com
A look at internet usage globally.

Only A Third of the World's Population is Online

Via Statista. Select to embiggen.
Source: futurejournalismproject
"The Most Detailed Picture of the Internet Ever"

http://motherboard.vice.com/blog/this-is-most-detailed-picture-internet-ever

*Hacker who pulled it off brags in detail about his technique, dabbles in dazzling infoviz:
The Internet is a surveillance state. Whether we admit it to ourselves or not, and whether we like it or not, we're being tracked all the time. Google tracks us, both on its pages and on other pages it has access to. Facebook does the same; it even tracks non-Facebook users. Apple tracks us on our iPhones and iPads. One reporter used a tool called Collusion to track who was tracking him; 105 companies tracked his Internet use during one 36-hour period.
-
Opinion: The Internet is a surveillance state - CNN.com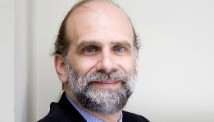 BBC News - Web 're-defining' human identity says chief scientist

Social networks such as Facebook and on-line gaming are changing people's view of who they are and their place in the world, according to a report for the government's chief scientist.

The report, published by Prof Sir John Beddington, says that traditional ideas of identity will be less meaningful.

One consequence could be communities becoming less cohesive.

This change could be harnessed to bring positive changes or if ignored could fuel social exclusion, says the study.

"This can be a positive force, exemplified by the solidarity seen in the London 2012 Olympics or a destructive force, for example the 2011 riots," says the report.
OK… I have read and been writing about this since even before the Network Society books written by Manuel Castells so maybe it is time that it will be acknowledged by a broader audience…
Harvard launches two free online courses, more than 100,000 sign up worldwide | KurzweilAI
Harvard University's first two courses on the new edX digital education platform launched this week, as more than 100,000 learners worldwide began taking dynamic online versions of CS50, the College's popular introductory computer science class, and PH207, a Harvard School of Public Health course in epidemiology and biostatistics.
Source: kurzweilai.net
Loading more posts
P A Martin Börjesson
To be able to see the future emerge we have to throw a wide net to catch the weak signals. In this tumble I collect things I find valuable for my work as scenario planner, strategist and futurist - for more info about me go to www.futuramb.se.
Ask me about my posts
Twitter