Post(s) tagged with "Internet"
A look at internet usage globally.

Only A Third of the World's Population is Online

Via Statista. Select to embiggen.
Source: futurejournalismproject
"The Most Detailed Picture of the Internet Ever"

http://motherboard.vice.com/blog/this-is-most-detailed-picture-internet-ever

*Hacker who pulled it off brags in detail about his technique, dabbles in dazzling infoviz:
The Internet is a surveillance state. Whether we admit it to ourselves or not, and whether we like it or not, we're being tracked all the time. Google tracks us, both on its pages and on other pages it has access to. Facebook does the same; it even tracks non-Facebook users. Apple tracks us on our iPhones and iPads. One reporter used a tool called Collusion to track who was tracking him; 105 companies tracked his Internet use during one 36-hour period.
-
Opinion: The Internet is a surveillance state - CNN.com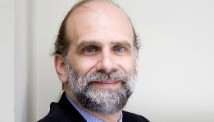 BBC News - Web 're-defining' human identity says chief scientist

Social networks such as Facebook and on-line gaming are changing people's view of who they are and their place in the world, according to a report for the government's chief scientist.

The report, published by Prof Sir John Beddington, says that traditional ideas of identity will be less meaningful.

One consequence could be communities becoming less cohesive.

This change could be harnessed to bring positive changes or if ignored could fuel social exclusion, says the study.

"This can be a positive force, exemplified by the solidarity seen in the London 2012 Olympics or a destructive force, for example the 2011 riots," says the report.
OK… I have read and been writing about this since even before the Network Society books written by Manuel Castells so maybe it is time that it will be acknowledged by a broader audience…
Harvard launches two free online courses, more than 100,000 sign up worldwide | KurzweilAI
Harvard University's first two courses on the new edX digital education platform launched this week, as more than 100,000 learners worldwide began taking dynamic online versions of CS50, the College's popular introductory computer science class, and PH207, a Harvard School of Public Health course in epidemiology and biostatistics.
Source: kurzweilai.net
How to Face the Digital Future Without Fear (by theRSAorg)

Good video!

Editor-at-Large for Wired magazine and guru of the digital age Ben Hammersley visits the RSA to demystify the internet, decode cyberspace, and guide us through the innovations of the incredible revolution we are all living through.
Study: Sweden is best at using Internet ⇢
Which country is the best at putting the Web to use?

That would be Sweden, according to a new report spearheaded by Tim Berners-Lee, the guy who basically invented the World Wide Web (and who had a role in the opening ceremony of the London Olympics).

The United States came in second place on the much-anticipated study, which was published online Wednesday by the World Wide Web Foundation.

» via CNN
It Is Now Illegal To Visit A Foreign Website In Belarus ⇢
According to the US Library of Congress, the Republic of Belarus has just recently published a law making it illegal for Belarusian citizens and residents access and/or use foreign websites (particularly for commercial purposes). Violations of the law are recognized as a misdemeanor and result in a charge of up to $125.
This is unfortunately the next natural step for a totalitarian regime like the one in Belarus. It is however consistent with the global trend that open and borderless communication threatens hierarchic authorities and therefore will be restricted.
Remember the "borderless" Internet? It's officially dead ⇢
The trends have been present for years, but if SOPA passes, it will make them explicit: the chaotic, unfilterable, borderless Internet of the 1990s is truly dead, replaced by an Internet of order, filtered connections, and national borders.
It is interesting that in some countries attempts to filter Internet results in bloody conflicts in the streets, while in others it is done in orderly and parlamentary process and is met with a sigh of relief by the public. The trend is the same: the Internet is circumsized by the traditional hierachical structures who are mortified over that the power is being transferred from the institutions to the individuals.
Infographic Of The Day: The Many Languages Of Twitter | Co. Design
In the physical world, we tend to identify ourselves by nationality. But online, where you can reach across cyberspace and speak directly and instantaneously with someone 6,000 miles away without ever passing through customs, nationality isn't nearly as meaningful. The real borders are created by language: Language is what makes someone addressable no matter where he is. Language is what you share with strangers above all else. Language is your passport into a new community of people.
This chart was made from analyzing Twitter. To me it is interesting to note how well languages still match the borders of countries. If we revisit our history we can see it is really the effect of the nation state and it's control of the recent technologies of the printing press and even more recently the radio, the TV and the telephone. All of which where technologies that relied on national investments in infrastructure and consequently used by governing bodies to strengthen the nation (and their power of over the people) by emphasizing the national borders, cultural and language. These technologies were in fact all instruments in building the modern nation state.
With Internet this might be a different story…
Source: fastcodesign.com
Loading more posts
P A Martin Börjesson
To be able to see the future emerge we have to throw a wide net to catch the weak signals. In this tumble I collect things I find valuable for my work as scenario planner, strategist and futurist - for more info about me go to www.futuramb.se.
Ask me about my posts
Twitter