Germany is the most forward thinking country in the world according to the Future Orientation Index 2012 created by academics from University College London (UCL) and Warwick University, who analysed more than 45bn Google queries to find that Germany had searched for the future more than any other country.
Which countries are the most forward thinking? See it visualised | News | guardian.co.uk
Gerd adds: well, I don't know about this study, frankly -I am from Germany and live in Switzerland (the 2 top countries) and I really can't see how these 2 countries would rate #1 and 2, like this - does not feel that way at all, here.  Someone enlighten me? Maybe analyzing Google queries just isn't the right way to approach this (Algorithm Failure:==)
Thanks to Earl de Blonville for sending this link, btw.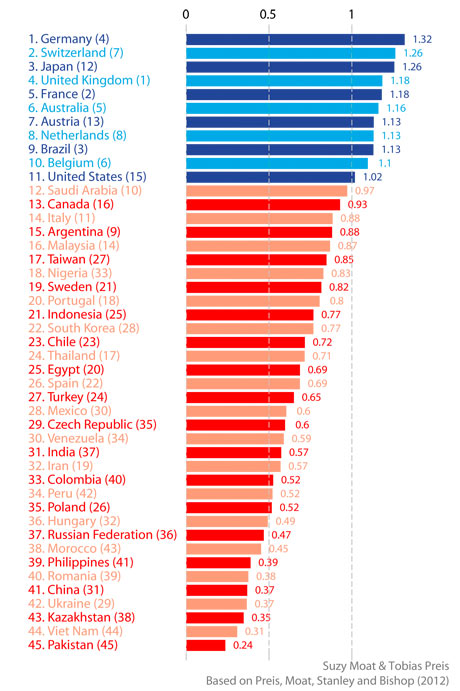 (via futuristgerd)
futuramb: Me, being a Swede, sadly can agree with that Sweden might be at 19th place on this list. Anyone disagreeing with this?
(via futuresagency)